Past meetings have included talks by society members on notes of Sri Lanka, Japanese HanSatSu, The Faeroes, and a notaphilic quiz. We have also enjoyed a visit from the Bank of England's Nottingham Agency agent, Mr. Chris Brown, and a talk and display of Books on Banking. Other meetings have covered subjects such as Emergency Money, grading, and visits by renowned banknote experts Mrs Pam West, and Simon & Colin Narbeth.
Do Join Us!
Programme for 2016:
DATES OF 2016 MEETINGS:
Meetings to be held at Highfields Community Fire Station, Hassocks Lane, Beeston, NG9 2GQ.
SATURDAYS - 30th JANUARY - 26th MARCH - 28th MAY - 30th JULY - 24th SEPTEMBER - 26th NOVEMBER -
SPEAKERS & PROGRAMME subject to change.
Programme for 2015: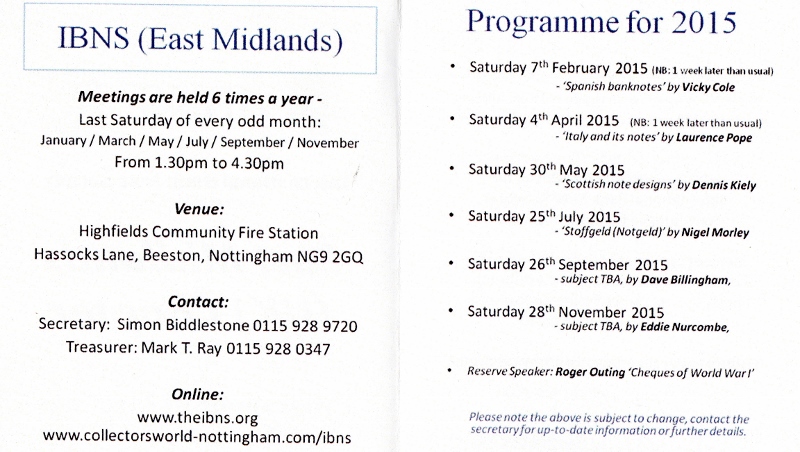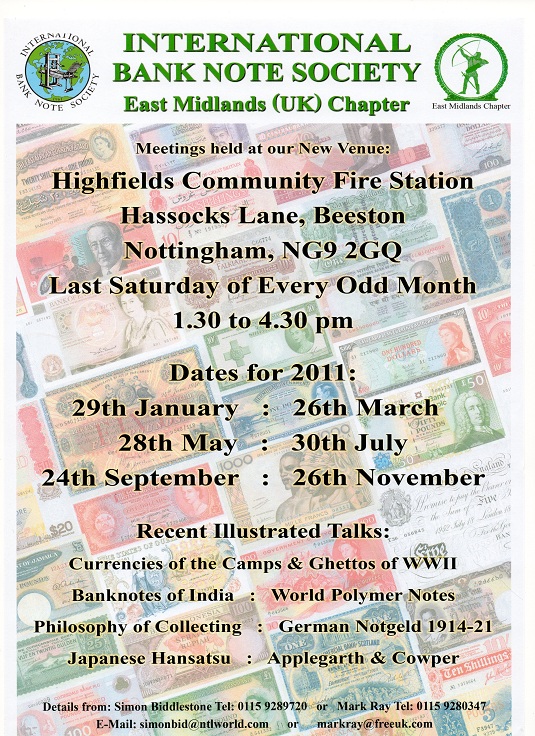 Enquiries regarding the IBNS (East Midlands) are welcomed -please email us at info@collectorsworld-nottingham.com
or telephone us on Nottingham (0115) 928 0347