Selling to Collectors World ...is easy! If you are looking to sell, we will try and make you a fair and reasonable offer , We are the biggest buyers of coins, notes and cards in the East Midlands. We buy collections and accumulations - not just the quality pieces!
Collectors World is one of the few real collectors shops left, and caters for the whole of the East Midlands - covering Nottingham, Derby, Leicester, Lincoln, Newark, Grantham, Burton-on-Trent, Mansfield, etc, etc.We pride ourselves on offering fair prices when buying, and when selling. We buy most of our stock over the counter at the shop, and buy the vast majority of the items offered to us. Whether you have an accumulation or a major collection we are interested, and even if you just want an idea of its value, think of Collectors World.
If you are able to bring your items to us at the shop - that's great! - but do ring us first, as we wouldn't want you to have a wasted journey. We may of course be prepared to come to you if you are unable to get to the shop or have an important collection.
We are keen to buy and offer good rates for Pre-47 silver coins, sovereigns and krugerrands, bags of old pennies, quality English hammered and milled, foreign currency, white fivers, Westminster coin collections (though be aware you rarely get back what was paid!), war medals, Royal Mint sets, silver proof coins, tokens and medallions, all banknotes, cigarette cards, postcard collections, etc, etc. We love things in quantity - sorted or unsorted!
Collectors World has been in Nottingham for more than 15 years, run professionally by its proprietor Mark Ray, a life-long collector, a leading authority on English banknotes, and past president of the Numismatic Society of Nottinghamshire.
---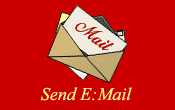 We look forward to hearing from you,
Why not send us an email now!